"Hi ma'am.  I'll have a double plate of scattered, double smothered, doubled covered and chunked hash browns".  Would you know what to do?
Any employee of the Waffle House would.  This place is AMAZING.  Perfection.  Two restaurants at EVERY EXIT on ANY HIGHWAY in Atlanta.  Every one is the same.  Same menu.  Same juke box.  Same quality of food.  Same hiring criteria for every employee.  It's like they were dropped from the sky during some crazy Waffle House Storm.  Thank God.
I LOVE the Waffle House.  Every time I go South, I'm sure to make a stop.  Any my favorite thing:  the hash browns.  Old School.  Crispy. Millions of combinations.  When i was living in Atlanta, I wrote Joe Rogers, Jr. a letter.  (Joe is the son of Joe Rogers Sr., the former CEO, and Mary Rogers who sings all the Christmas Songs which reside on the juke boxes all year long…I love It's a Waffle House Christmas!)  I suggested he add the option of having your hash browns "CB'd", which would mena putting corned beef on them.  He loved the idea…but couldn't implement.  He sent me a letter that said if I brought my own corned beef into any Waffle House and showed them the letter, they would make it for me.  Love him for that.
Anyway, this is just the start to an on-going photo tribute to the Waffle House:
It's 8:00 a.m….oh happy day: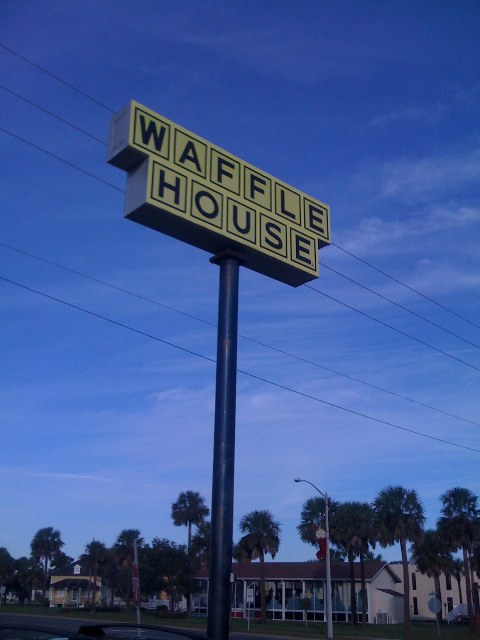 Hmmm…ponder the possibilities: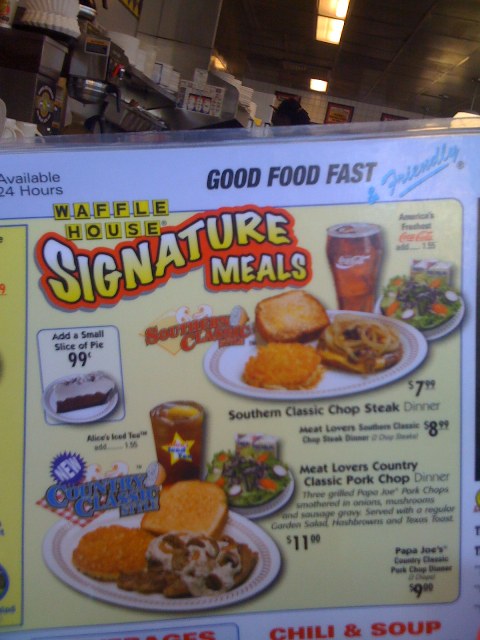 But stick with my fav: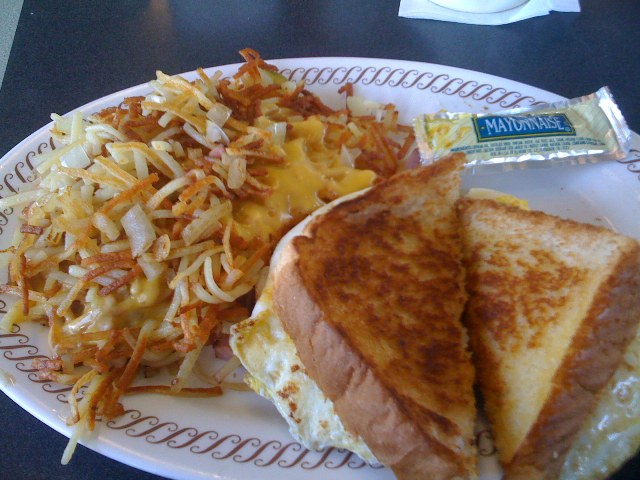 More to come….