Joey B's Famous Chili Hub is my favorite place to take the kids for lunch and breakfast on the weekends.
You cannot go wrong at Joey B's.
Great hot dogs.  Creative breakfast sandwiches (they will put anything in a roll).  And great local variations on national classics.  Not to mention a menu item that I created aptly called The Farmyard.
Anyway, my new favorite breakfast sandwich (aside from The Farmyard) is the Bacon, Lettuce & Tomato with 2 fried eggs, American cheese and a hashbrown patty.  See below: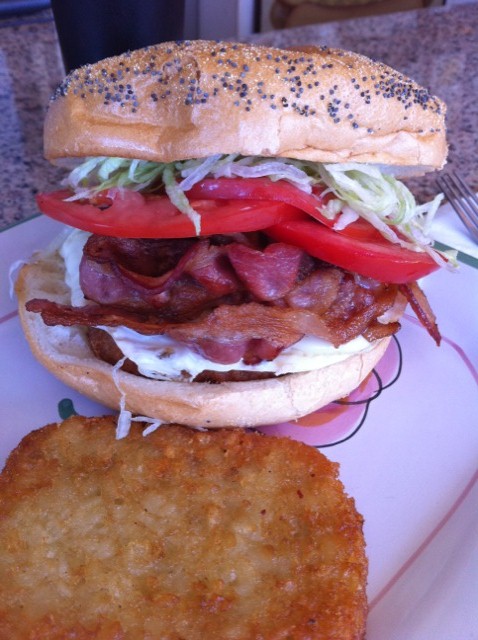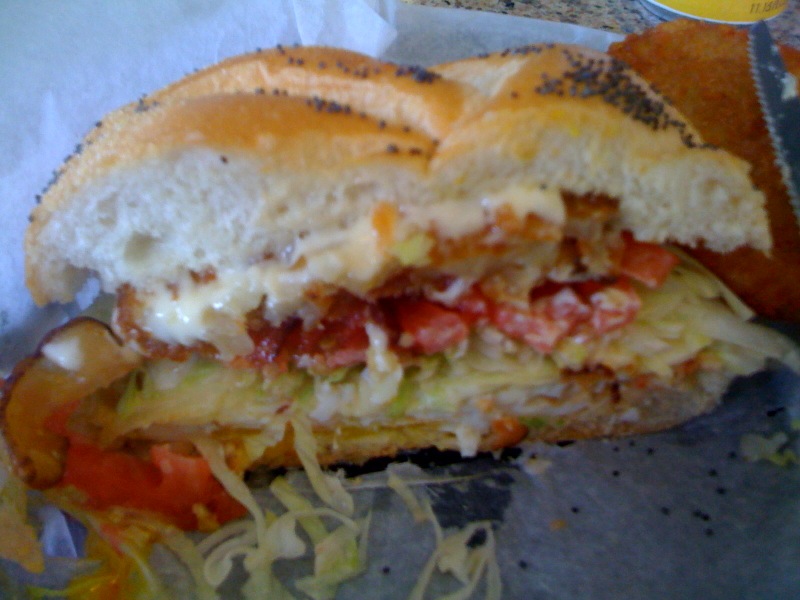 And my (formerly) 5-year-old Lincecum fan goes with a cheeseburger with a fried egg every time for breakfast: