Mark this date in your calendar or mind:  August 7, 2011.  This is a day I created a recipe like no other.
What does CCR mean to most Americans?  Creedence Clearwater Revival.
By this time next year, it will mean Chili Cheese Ribs.
I was inspired by the Baconator.  Or the Bacon Explosion.  An extreme BBQ recipe that went viral.  I knew I had to come up with my own.  (P.S. I did make the Bacon Explosion…it was fun to make…and tasted good…not great.)
Chili Cheese Ribs taste great.  And they are fun to make.
Here's the recipe:
Get a few slabs of pork baby back ribs.  You can use spare ribs if you like something a little meatier.
Make a batch of your favorite ground beef based chili.  Make sure the ground beef if broken into the smallest pieces possible.  Make it a bit spicy.  And after you have finished the chili, turn it up to high heat for about 20 minutes to get a lot of the moisture out of it.  You want a dry, spicy, finely minced ground beef chili.  If you have plenty of time, you can make my Chili Vanilli.
Rub the rib slabs with your favorite dry rub.  Don't overdo it.
Get your smoker (Big Green Egg preferred) to about 180-200 degrees.
Put the rib slabs into the smoker.  I cut the slabs in half for easier positioning.
Spread a thin layer of the chili to completely cover the top of the ribs.  Get it as thin as possible, but be sure to cover the entire top of each slab.
Smoke for about 5 hours.  When you have 20 minutes left, cover each slab with multiple slices of your favorite cheese.  I used American.  Cheddar or Provolone also work well.
When the cheese has fully melted and set the chili on to the rib, carefully remove each slab.
Carefully cut them into individual ribs.  Do not disturb the chili and cheese.  You will be surprised at how well the chili and cheese stays on.  But you still have to cut carefully.
Here are some photos: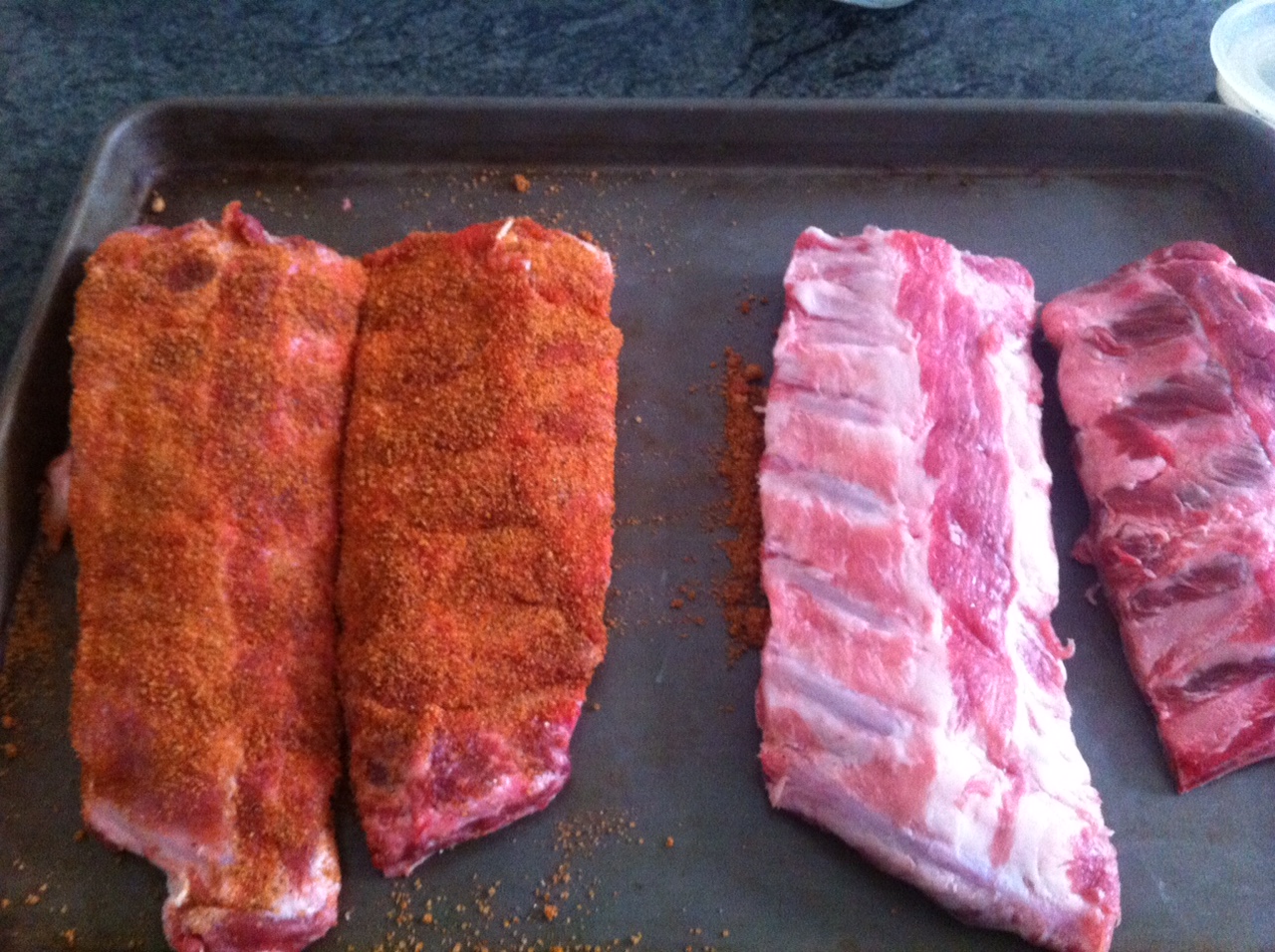 I tried it two ways:  one slab with dry rub, the other without.  I liked it with the rub better.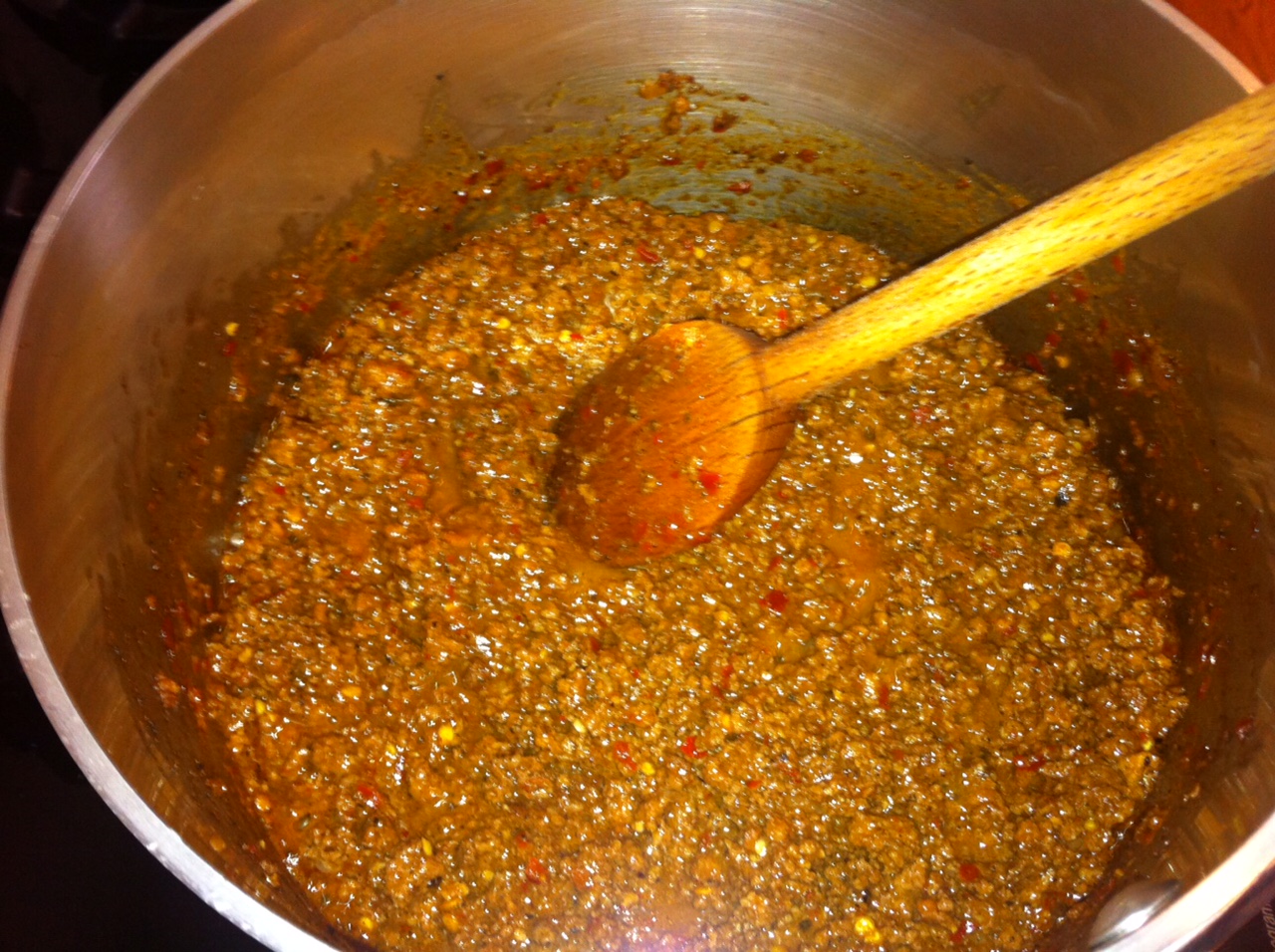 The fine ground beef chili.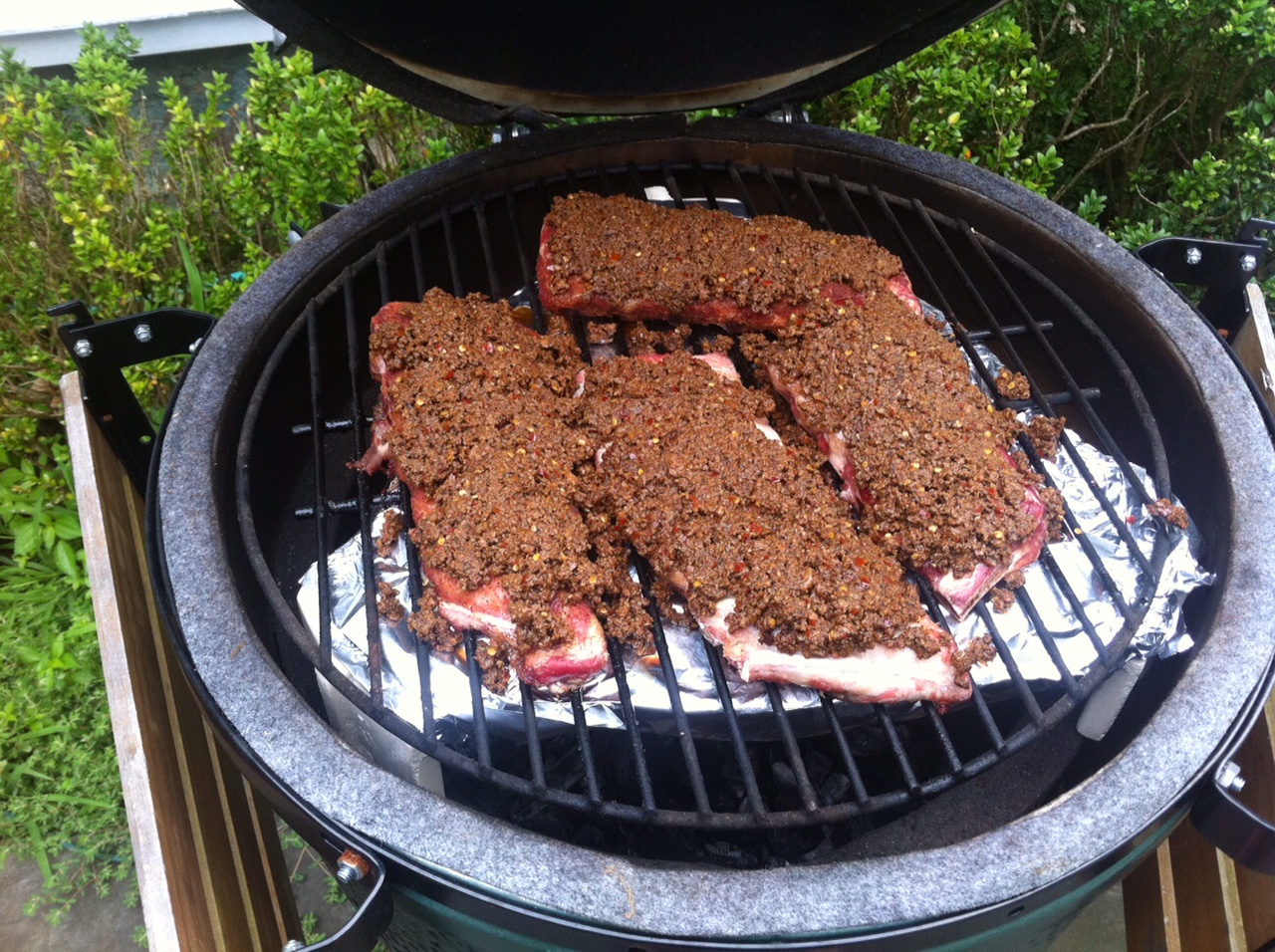 Getting it going….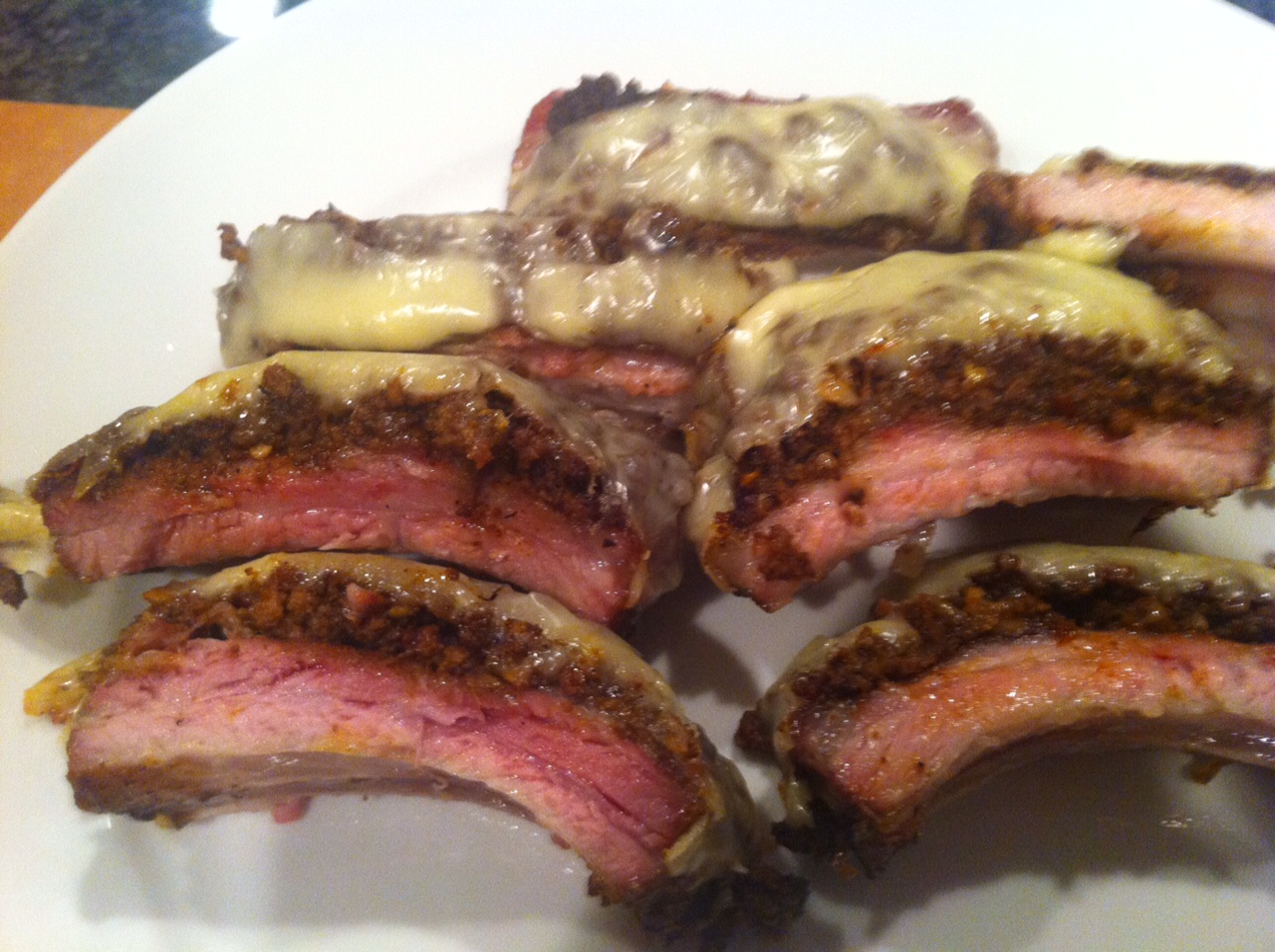 The close up…
ENJOY!  And pass this along.